---
Navexa offers four different plans which you can change to at any time.
Full details are on our pricing page.
From the menu in the top right of any Navexa screen, select Change Plan.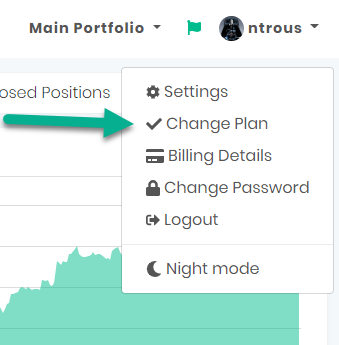 This will take you to the 'Change Plan' screen where you will see all available Navexa plans.
Your current plan will have a green button at the bottom indicating 'Current Plan'. The other plans will have 'Downgrade', showing you more basic plans relative to your current one, or 'Upgrade' to show those more advanced.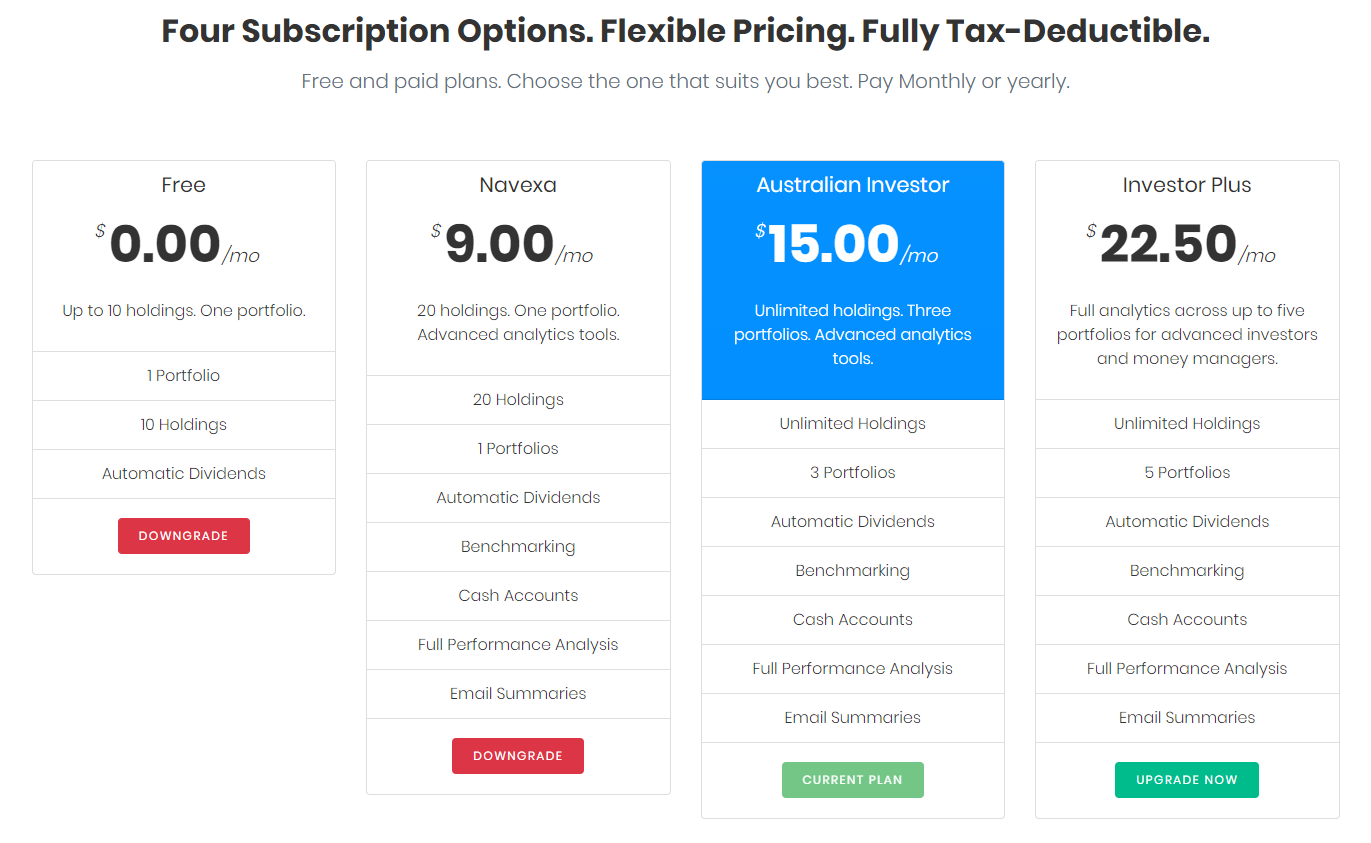 Upgrading or Downgrading
Upgrading or downgrading takes immediate effect.
If you are downgrading to a plan that has fewer portfolios than your current plan, you will be asked to indicate which portfolios you would like to keep.
The remaining portfolios will be deleted and cannot be recovered.
When you upgrade to a new plan, you will be charged the difference between the time remaining on your current plan and the new plan's cost.
For example, if you move from the Navexa plan at $9 a month to the Australian Investor Plan at $15 a month, you will only be charged an additional $6 upon upgrading.